Arab Studies Institute
Washington DC - Beirut
T 703-688-2745
Projects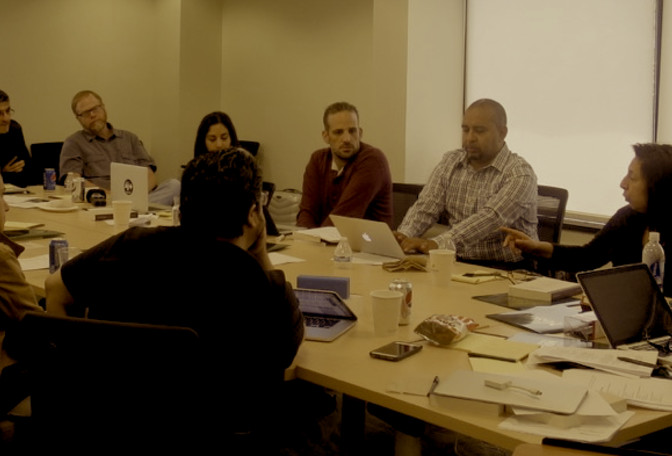 Reporting on the Middle East
06/20/2015
The state of media coverage and journalism on the larger Middle East and the conflicts it is currently embroiled in is at a significant juncture both professionally and conceptually. More than any other period in contemporary regional history, the presence of international correspondents, proliferation of regional broadcast news, and the advent of citizen and alternative journalism, are all helping augment both the craft and audiences in compelling and significant ways. We want to take stock of these changes and understand them best to address the regions greatest media needs—justice-oriented knowledge production and accurate contextual reporting.

The Arab Studies Institute's research arm, FAMA (Forum on Arab and Muslim Affairs), initiated a media project which aims to bring together the most enterprising journalists and media practitioners whose reporting from the region exemplifies exceptional nuance with media scholars, academics, and activists to build a critical mass with the intention of examining, exposing, and affecting reporting on and in the region. This conference, "Journalism Against the Grain: Covering a Divided Middle East," is the inaugural event which brings together a core group which will help address the preliminary questions and discuss the issues that will shape the future of this project.

As a first step in this journey, this conference, will be focused on "identifying exemplars, examining shortcomings, and charting the possible paths towards a critical revolutionary journalistic practice." All participants are to consider three points that relate to the subject of the conference.

a) Identifying Shortcomings in Journalistic practice on your topic.

b) Identify Examples of stellar work that go against the grain on your topic.

c) What would critical revolutionary journalism look like in practice on your topic?